Sis. Tiah Hong, 22 Jul's Story
No more Hip Pains!
By Sis. Tiah Hong, 22 Jul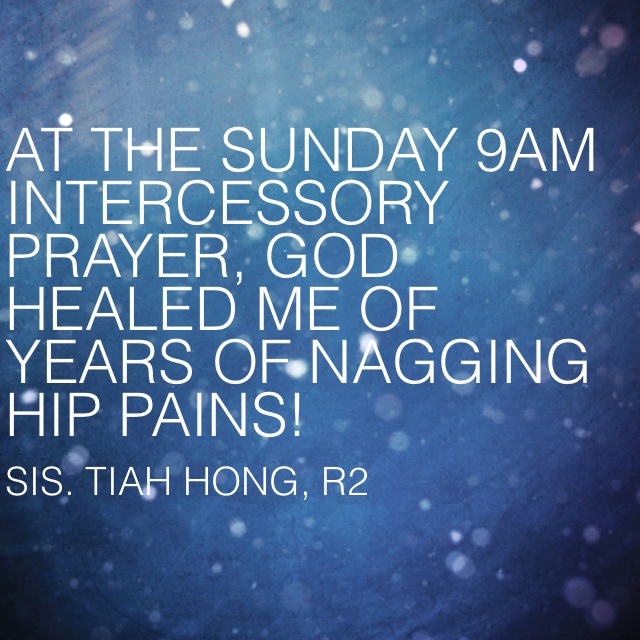 I have had nagging hip n knee pains for many years and I cannot stand or walk for long periods of time. On 30th June, at the 9am prayer intercessory prayer, I requested the intercessors to pray for me. I felt better. Last week I went for a walk for about 1 hour and to my surprise, I didn't need to take any interval breaks and there was NO HIP PAIN!! I am trusting God for complete healing of my knee pain too!