ANNOUNCEMENTS
In Memory of Rev Dr Fred Seaward
We honor and thank you Rev Dr Fred Seaward, our founding Pastor, for inspiring generations in Bethel Assembly of God.
Bethel Family Day 2019
Bethel Assembly of God celebrated our "Family Forever" Family Day on 9 June 2019 at the Singapore Zoo. Anthea Koh and Sharon Ellesia recounted the fun-filled moments in an AG Times article, a publication by The Assemblies of God of Singapore.
Click to enlarge the article or download a copy of AG Times issue 45!
Photo Credits: Pastor Yew San Ho, Ryan Chua and Mervin Chia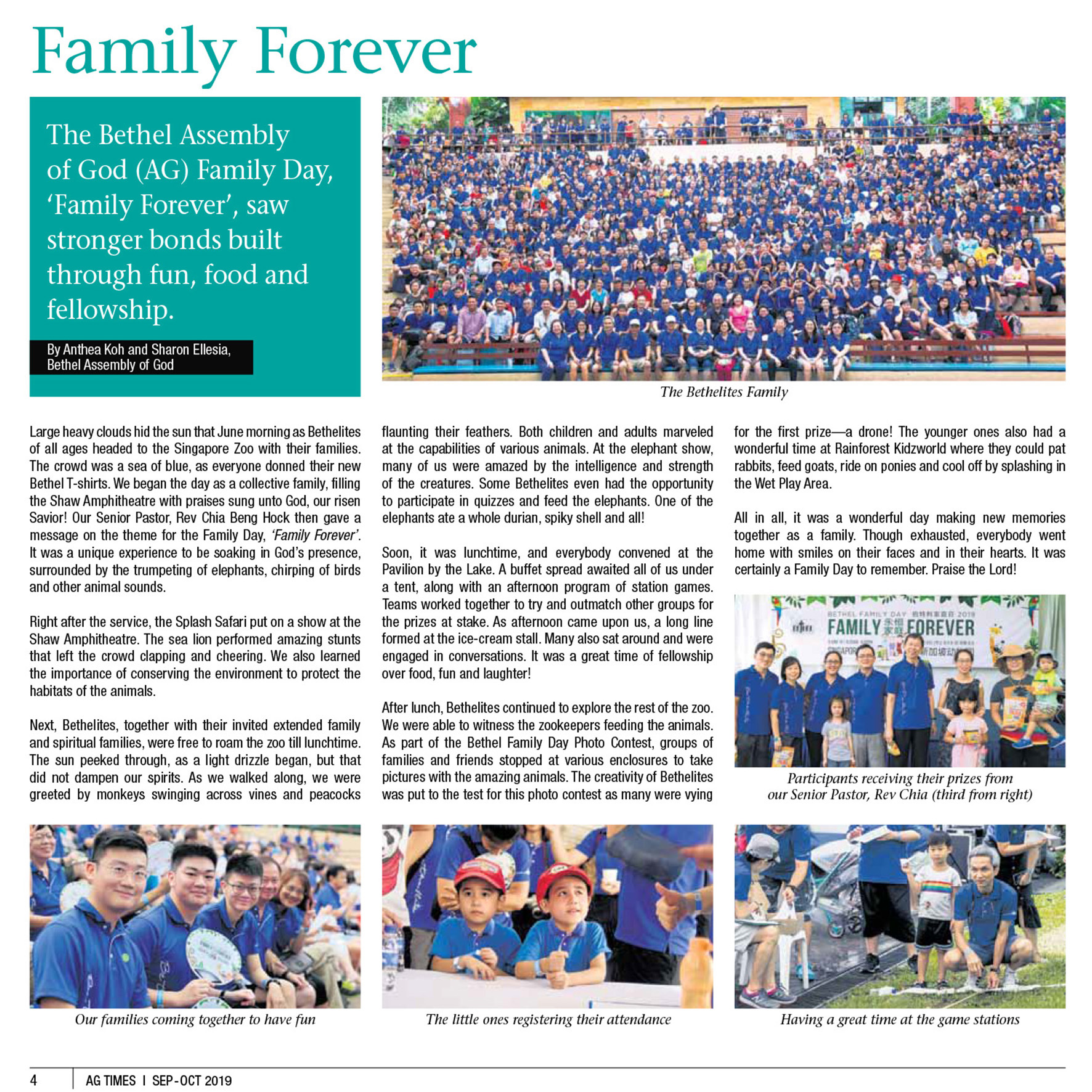 The Assemblies of God of Singapore . Response to Retain Section 377A
The Alliance of the Pentecostal-Charismatic Churches of Singapore (APCCS) has released an official statement on retaining Section 377A. Read the full statement here: